Department of Pulmonology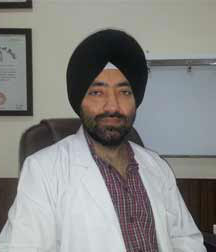 Dr. Ravneet Singh Grover
MD – Pulmonary & Critical Care medicine,
MNCCP, MIAB, Chest Physician & Interventional Pulmonologist
Respiratory Allergies
Asthma & COPD
Tuberculosis
Bronchoscopy
Thoracoscopy
Sleep Studies
Department of pulmonary & critical care medicine at medicaid hospital is headed by Dr Ravneet Singh Grover (Chest Specialist in Amritsar).
He holds MBBS degree from Maulana Azad Medical College, Delhi and MD in Pulmonary Medicine from Vallabhbhai Patel Chest Institute, Delhi. Dr Grover started his career in Amritsar from Respicure Chest and ENT Centre. His special areas of expertise  are Bronchoscopy, Thoracoscopy, Critical Care Medicine, Sleep Medicine and Allergy & Immunology. Dr. ravneet singh Grover is recognized as pioneer in sleep studies and noninvasive ventilation in the region.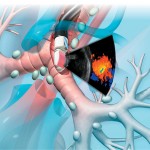 Introduced The facility of EBUS Bronchoscopy for Mediastinal lymph node FNA 1st time in Punjab
We provide the following specialized investigations/procedures in our department of pulmonary medicine.
Pulmonary Function Testing (PFT):  We all know the utmost significance of pulmonary function testing for the diagnosis and management of respiratory diseases but an improperly conducted PFT can be more misleading than informative. We at our centre have adequately trained staff for the purpose of conducting PFT under the supervision of Pulmonologist with our reports meeting the test criteria laid down by the American Thoracic Society.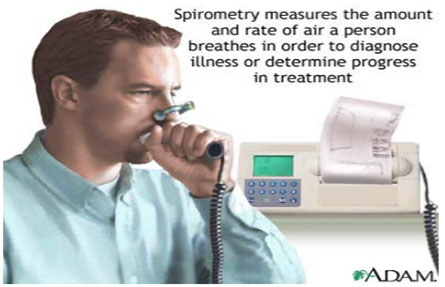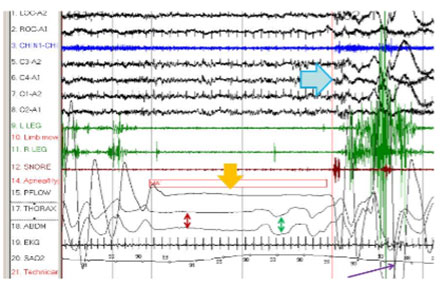 Sleep studies: Sleep apnea has been attributed as an underlying cause for many of the cardiovascular diseases.  We take the pleasure for pioneering laboratory/domiciliary sleep studies for the evaluation of  the patients suffering from snoring/sleep apnea.
Bronchoscopy: Both flexible and rigid bronchoscopy for videoscopic examination of Respiratory Tract,Endobronchial and Transbronchial Lung Biopsies, Collection of bronchial secretions Foreign Body removal, control of Haemoptysis, Stricturoplasty, Bronchial stenting, etc.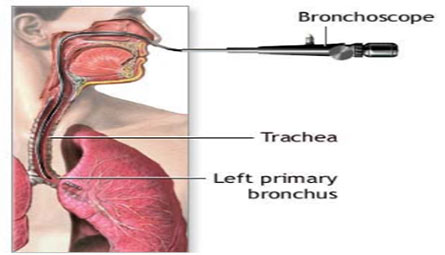 Thoracoscopy/Pleuroscopy: This procedure involves videoscopic visualization of pleural cavity and is useful for pleural biopsy in patients of undiagnosed pleural effusion, for drainage of loculated pleural effusion and for pleurodesis in patients of pneumothorax/persistent pleural effusion.
Allergy Testing and Immunotherapy: Recent studies have proven beyond doubt the role of immunotherapy in the treatment of allergic rhinitis and bronchial asthma. In fact immunotherapy has been shown as the only modality which can halt the 'Allergy March'. We have with us over 60 aeroallergens carefully selected keeping in mind the flora of the region plus many of the common food, insects & other allergens.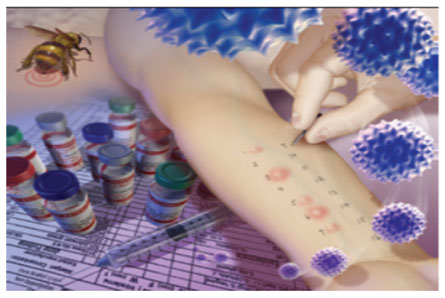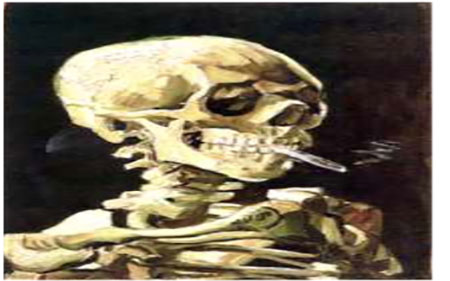 Smoking cessation clinic: Nicotine addiction has been shown to be a worse addiction than the opioids. We offer a helping hand to your patient dependent upon cigarettes/chewable tobacco through proper counseling and medication.
Related articles from Blog