Urologist specialist in Amritsar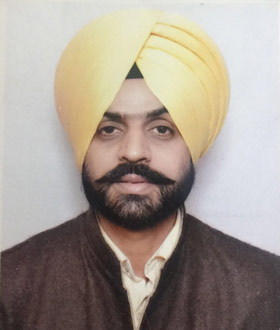 Dr. G.S Bhangu
Renal (kidney) surgery
Prostatic surgery
Bladder surgery
Surgery of Ureteric Stone
Testicular (scrotal)
surgery
Urology is a surgical speciality that deals with the treatment of conditions involving the male and female urinary tract and the male reproductive organs.
People specializing in the field of urology are called urologists, healthcare professionals who are trained to diagnose, detect and treat this group of disorders and diseases.
The disorders that may be treated by urologists include those involving the kidneys, the ureters (tubes connecting the kidneys to the bladder), the adrenal glands, the bladder and the urethra (the tube that passes urine out of the body from the bladder). In males, a urologist may also treat conditions of the testes, epididymis, vas deferens, seminal vesicles, prostate and penis. The field of urology involves the medical management of conditions such as urinary tract infection and prostate enlargement through to the surgical management of conditions such as bladder cancer, prostate cancer, kidney stones and stress incontinence.
In the case of certain conditions such as cancer of the urinary tract, urologists may need to work in conjunction with oncologists or radiotherapists. They may also need to collaborate with nephrologists who deal with kidney conditions, gynaecologists who deal with the female reproductive system and endocrinologists who are concerned with conditions of the endocrine system and hormone disorders. Urologists may also collaborate with practitioners of pediatric surgery and colorectal surgery.
Urologists undergo post-graduate training for five years, completing 12 months in general surgery and 36 months in clinical urology. The remaining time is spent training in general surgery, clinical urology or a discipline that is relevant to urology. There are several specialist areas that can be practised after completion of a urology degree.
Endourology
Endourology deals with the closed manipulation of the urinary tract. The field has grown to now include minimally invasive surgical procedures. Procedures are carried out using endoscopes inserted into the urinary tract and examples include prostate surgery, stone removal surgery and simple urethral or ureteral surgeries.
Urologic oncology
This deals with genitourinary malignancies such as cancers of the kidney, adrenal glands, prostate, bladder, ureters, testicles or penis.
Neurourology
Neururology concerns the management of conditions that involve the nervous control of the genitourinary system or abnormal urination. Examples of neurological conditions that may lead to these conditions include Parkinson's disease, multiple sclerosis, stroke and spinal cord injuries.
Pediatric urology
This involves the correction of genitourinary problems arising in children such as undescended testes or cryptorchidism, underdeveloped genitalia and vesicoureteral reflux.
Andrology
Andrology focuses on disorders of the male reproductive system such as erectile dysfunction, ejaculatory disorders, infertility and vasectomy reversal.
There are many, but here are some examples of signs or symptoms that absolutely should be seen by an urologist –
Any aspect of male infertility. A small percent of male factor infertility is because of testicular cancer. This is often missed by primary care doctors and totally missed when referred to an IVF fertility doctor.
Blood in the urine. Hematuria, whether visible (gross hematuria) or only seen under the microscope (microscopic hematuria) is not normal and can be an early warning sign of abladderor kidney cancer. The work-up is basic, including urine tests, an x-ray such as CT scan and a look inside the bladder with a fiberoptic scope (cystoscopy). Waiting to see if the blood will go away is not smart. Blood one time is enough to see a urologist.
An elevated PSAor change in PSA. The PSA remains one of the most sensitive indicators of prostate cancer of all tests in medicine. The problem is that too many doctors don't understand what the PSA test is and probably even more and important, what the PSA test is not. Any elevation raises concerns so must be evaluated. Simply telling you to go away and let's see how high it goes or how fast it climbs is not smart. And if the PSA starts to climb, even if still within "normal "levels, the change may suggest cancer. So any change of significance should be evaluated as well.
An abnormal prostate exam. Any abnormality – firmness, small nodules, or irregularities – may be from a prostate cancer and so must be seen by a urologist. Likewise, any changed from prior exams must be seen. This is why it is so important that all men over the age of 40 to 45 get a yearly exam, ideally by the same doctor. As with all potentially serious problems, if detected early the cure rate is high.
Any abnormality of the kidney found on x-ray. It must be assumed that these are kidney cancers until proven otherwise. Do not let anyone biopsy a kidney mass unless you have seen a urologist. Biopsies of a kidney mass can actually cause more harm, and often do not provide the information desired.
A testicular mass or persistent pain. Because of the rare chances of having an underlying testicular cancer, any masses, firmness or nodules of the testicle must be seen by a urologist. This also includes men with testicular pain that does not resolve within a week or two. If caught early, testicular cancer is one of the most curable cancers in humans.